Page 2 of 2 •
1, 2
Finally got my hands on tazia and kem.. I was wondering if the apoc faction are good? And what I need to build some crazy armies around them...
He he just to revive the thread

get the apoc priests from the prize pool!!
How much for the priest? Think I'm going to get it later after I finished all my debts hehe
No worries and no rush.
For the Apoc, the 4 Apoc riders are not an immediate requirement. Expensive and hard to get.
Focus should be placed more on getting the minions.
Nope not these minions.
The beauty of the Apoc faction is in the consistency in the attack rating. Try to get as much figures with this subfaction ability:
Minions of Apocalypse
BEDLAM
No figure within 10" of this warrior may use gang up.
(optional) When given a close or ranged combat action, this warrior
may use the unmodified attack value of any Minions of Apocalypse
figure on the battlefield instead of its own attack value.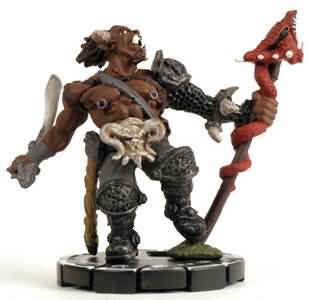 The highest contributor of the attack rating is the
Dark Berseker
with it's 11 base attack rating. Passing along the 11 attack rating to Kem Ravenbane would bring Kem to the 14 attack rating close combat equal to that of Vextha and Varatrix! The beauty of Bedlam is that it affects the whole dial of all the other figs and is not as destructive to the figure as the "DARKMARCH" subfaction ability of the Shyft. The Problem with the Dark Berserker is it's High Point Cost.
126 points is dicey
. It's too big a point cost to just lay back at the starting area and at the same time it's too an expensive choice to  only have it cut down by your opponents as it tries to attack Forward in the Front lines. A more budget friendly version would be this guy:
The Hawk Guardian may not have the 11 attack rating to pass around but it's decent with the 10 attack rating and the "budget" friendly 75 points. You can afford to have two of these in an army in place of the Dark Berserker for our 500 point games. They also happen to be able to bound forward and deal 4 range damage on the fly in case somebody tries to get too close. The Most FUN and the deadliest tool in an Apocalypse arsenal has got to be this spell:
"Rite of the Bleak Horn"
Without a shadow of a doubt, this spell is simply
AWESOME!!!
It gives all your apocalypse figure
CHARGE
. This saves you from the need to take a click of damage with surging. In a 500Pt army build, the Most advantageous perk is the +2 attack rating to "capture attempts". This is important as you can actually cast 2 more of these to Totally negate the -3 penalty to capture attempt Rolls and even get a bonus +3. If you have enough points free though? you're better off to add this:
MIDNIGHT WATCH. This card will now allow your Hostage taking killers to tame even the Wildest Frenzied brutes. Which is interestingly in queue with the Apocalypse Faction's Lore. They don't suck the life out of you like the Dark Crusaders. Nope they would rather keep you whole and POSSESS you through and through...
I mean they are so good at it to the point that they can POSSESS an already POSSESSED being.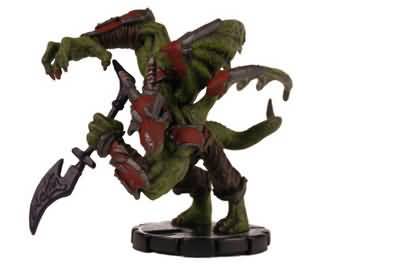 into
The thing that I like about this faction is that they are so very very very
BADASS!!!
. They don't cower into calling up undead to do their dirty work for them. No explosions of any sort. No super Long Range shooters. No 20 base defense stats. They just get to your face and outright rip it of ya!!! These guys are literally all about ending the World and that's it.
Too bad the Apocalypse Dragon is a magespawn and not an Apocalypse Figure though... Would have been cool.
Admin




Posts

: 700


Join date

: 2013-04-22



I think the hawk guardian would be good.. and for the bleak horn he he I already have 2 of it... for now I need some low point and support figs, and a caster to hehe
warriorjex wrote:I think the hawk guardian would be good.. and for the bleak horn he he I already have 2 of it... for now I need some low point and support figs, and a caster to hehe
lo cost support fig i would suggested as mentioned above fear priest or the *** cult enforcer they are around 30+ points. with dark berserker present they will become a force. oh did i mention they also have bedlam

another viable option are either the mummy drac and possessed drac. with the bleekhorn in play they will be hard to deal with!
primary thing dat u need to have as well are spell casters the one dat come to mind are Nala, arwyn and katalkus not sure if contri's a wand type.
other viable options dat i tink would be rino's jimmy santos (guardian sphinx) hi def always have a place in my arsenal

just my 2 cents

I have nala..., but I think contri is better he he... and I will run for now the AE ,DC and EL factions
Page 2 of 2 •
1, 2
Similar topics
---
Permissions in this forum:
You
cannot
reply to topics in this forum